A Local Business With a Dreamy Idea
Ashburn, Virginia's Gabby Sahagun, founded DreamyPicnic, with the idea that special events and celebrations could be commemorated picnic-style with luxury added in. She began her company just as the pandemic shutdowns were forcing people to reconsider their outdoor events. DreamyPicnic was an idea that was right for the time – parties and life milestones could be just as special and luxurious when captured picnic-style.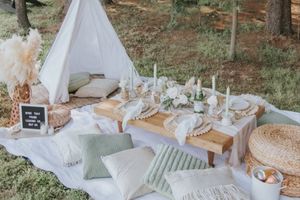 DreamyPicnic will be showing off its beautiful creations in a featured exhibit at this year's Capital Home Show. Gabby will show attendees how to plan a get-together with friends, a surprise proposal or an extra fabulous birthday party by creating a picnic that is off the charts.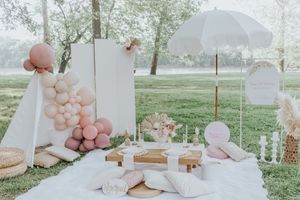 DreamyPicnic's luxury picnic setups are designed to impress. Gabby and her team plan the event, set it up and, even best, take it down. A completely stress-free experience for the event organizer is guaranteed this way.
DreamyPicnic's "Instagram-worthy" picnics are designed to accommodate up to 25 guests. Its a "small party" package, for up to eight guests, works well for a friend's get-together, an intimate bachelorette party or a baby shower. It includes a styled picnic with a low picnic table, the host's color choice, flowers, candles, pillows for seating and other fun accessories. Even a small teepee is part of this joyful experience. Among the festive add-ons are food and balloons.
A large party package is available for up to 25 guests. This also includes the full set-up of picnic table, floral centerpiece, sparkling cider, assorted pillows and picnic blankets, a complimentary charcuterie board and many festive add-ons that may be reserved.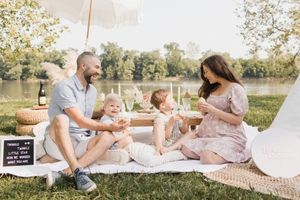 Party hosts are encouraged to bring their own food, but DreamyPicnic can also add many treats like charcuterie boards, cupcakes or cookies to make the party complete.
DreamyPicnic currently serves Herndon, Reston, Sterling, Ashburn, Chantilly, Centreville, Vienna, Leesburg, and Aldie VA.
Sep 8, 2022, 13:01 PM