Make It, Take It Workshops Are Back!
It's no secret Capital Home Show attendees love the hands-on workshops that Kelly Millspaugh Thompson's
Stylish Patina
presents. She's back again with sessions all three days of the 2019 Capital Home Show. That's right, the Dulles Expo Center is your source for DIY ideas and advice. Guests can join Kelly to make crafty creations using a variety of paints and finishes – all for free!
The 2019 Make It, Take It Workshops are similar to the ones that Kelly has at her Falls Church store. Her passion is the refurbishing and refinishing of vintage furniture and she shows her customers how to transform old into new and stylish with paints. At her wonderful retail home and gift shop location she specializes in vintage furniture, home decor and unique gifts.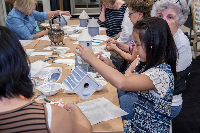 Of the Make It, Take It feature at the Capital Home Show Kelly says, "While chalk paint has been a product on the market for a while, we love the Make It, Take It station at the Capital Home Show because it gives attendees a chance to experiment on a small project. We have seen many attendees inspired by the ease of the paint and excited to experiment with furniture and cabinets in their own homes."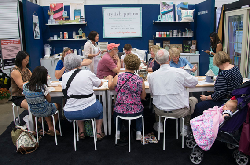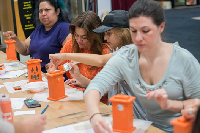 Don't miss your chance to get your DIY on at the Capital Home Show. Get your tickets today and start planning your visit. We can't wait to see you at the Dulles Expo Center September 20-22!
Sep 18, 2019, 12:51 PM